Crosscutting Concepts in the Science Classroom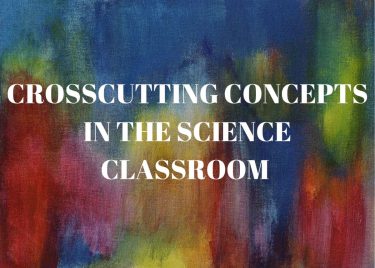 Crosscutting concepts have application across all domains of science and are a way of linking these domains. This course will introduce teachers to the core element of crosscutting concepts; address common misconceptions and/or misinterpretations of the crosscutting concepts; apply crosscutting concepts to real-world phenomena; and promote thoughtful engagement between teachers about integrating the crosscutting concepts into classroom instruction.
Schedule
Course Organization
Facilitators
CEU Information
Payment Information
Schedule
Registration Closes: March 10, 2021
Course Begins: March 15, 2021
Course Ends: April 25, 2021
This is a completely self-paced, online course. All course assignments must be submitted by 11:59 p.m. CST April 25, 2021. At that time, the course will close and no additional assignments will be accepted. 
Course Organization
Facilitators
CEU Information
Payment Information
Frequently Asked Questions