Mississippi Forge Forward Educator Summer Experience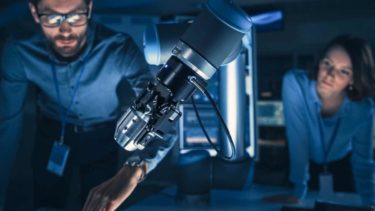 Mississippi Forge Forward offers educators a hands-on experience while learning how cutting-edge technology provides a new pathway for manufacturing. On the University of Mississippi campus, educators will work directly with faculty and staff from The Haley Barbour Center for Manufacturing Excellence to explore expectations for students interested in working for the defense industry. Educators will engage with portions of the IGNITE: Mastering Manufacturing curriculum used during the Student Summer Experience. Regardless of your content area or role helping students make educational and career choices, this will be a unique, hands-on opportunity to gain experience about our nation's defense industry. 
The Educator Summer Experience is a three-day professional development program funded by the U.S. Department of Defense, thus space is limited to 20 participants in each session.   
More details are outlined below. 
Audience
Event Details
CEU Information
Payment Information
Audience
This Summer Experience is designed to meet the student support needs of a variety of educators:
High school mathematics, science, and technology teachers
Career and technical course instructors
High school guidance counselors and administrators
Community college mathematics and science teachers
Community college technology instructors
Other interested educators
Event Details
CEU Information
Payment Information
Frequently Asked Questions